Mobile: April 6 - April 28, 2021
April 28, 2021
On both iOS and Andriod, you can now request a password reset directly from the app without having to open an external browser.
April 14, 2021
The iOS app now includes Stop Flags on the Shipments view. For more details, see the April 6, 2021 release notes.
April 6, 2021
The Andriod app now includes Stop Flags on the Shipment timeline to improve shipment visibility at a stop. Stops flags show exceptions on a shipment stop that may impact delivery time.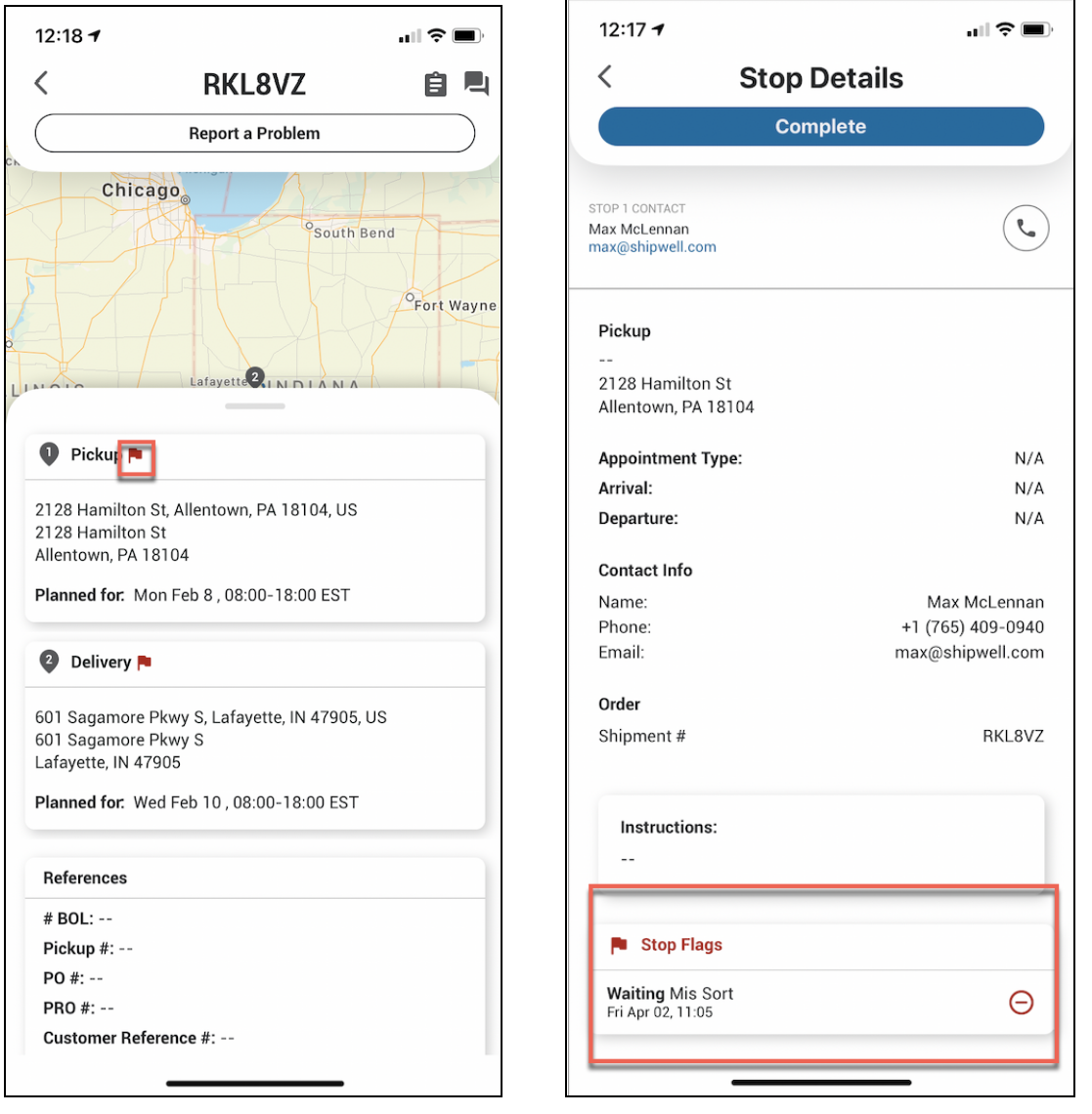 Add Stop Flags in the Active shipments view by selecting Report A Problem, then choose an alert type. Once submitted, the flag is visible in both the mobile and web apps.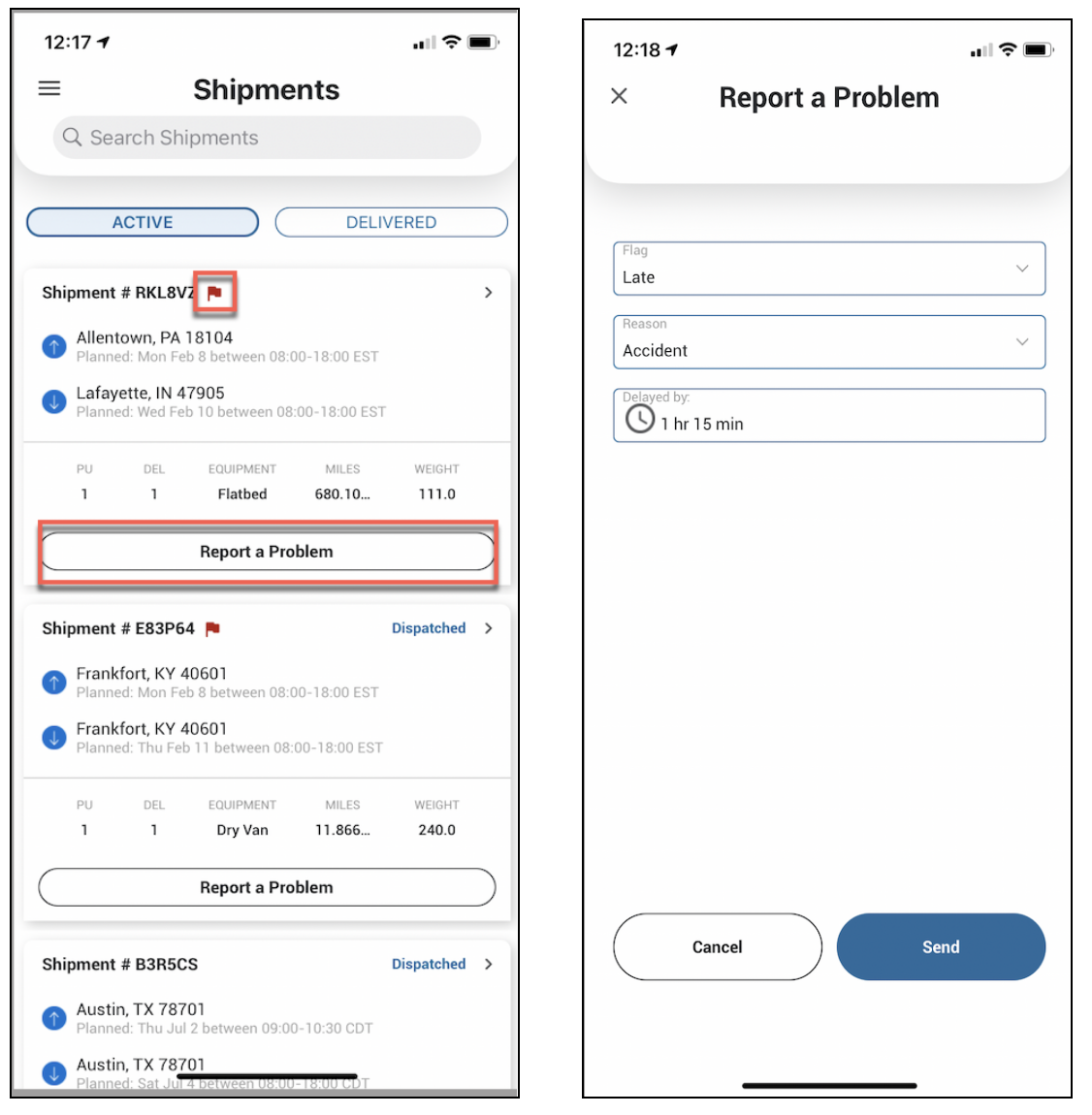 Download the latest update from the Google Play store.